NEW YEARS RESOLUTION SPECIAL:
JAPANESE STREET FASHION, DESIGNER LUXURY, and VINTAGE ROCKER GLAM are ALL at your fingertips, this holiday season!
HEATHERETTE




FREE SHIPPING!!! FREE SHIPPING!!! FREE SHIPPING!!! FREE SHIPPING!!!

Click the Pic!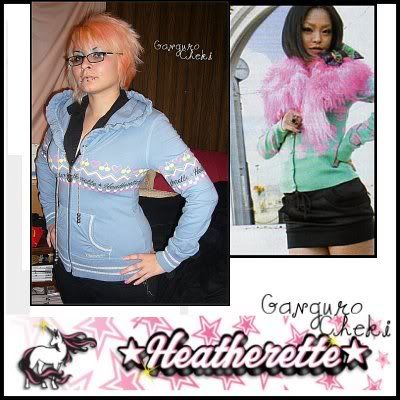 Click for EBAY listing!
GREAT PRICE
FREE SHIPPING
PRICE DROP ONLY LASTS 24 HOURS
I want this item to reach you before the first week of January ends. If you buy it TODAY you get a BIG DISCOUNT (look at those prices!) and the item will be shipped on December 26th!</font>

available in XS & S
TWO DIFFERENT JACKET STYLES
And, because you know I love you: Super Customer Service & A free gift with every purchase.



Tomorrow by 3pm, the price will go back to $35+
GET THIS GREAT DEAL WHILE YOU CAN!

This hoodie dress is a greatgift or a warm way to show off your inner Egg model this Winter!